Utilize Full Color That Makes a Difference
Our process makes each mailer unique with customized images and messages fashioned and directed to the needs of your ideal customer.

It's just like sending a personal note to each and every one of your prospects.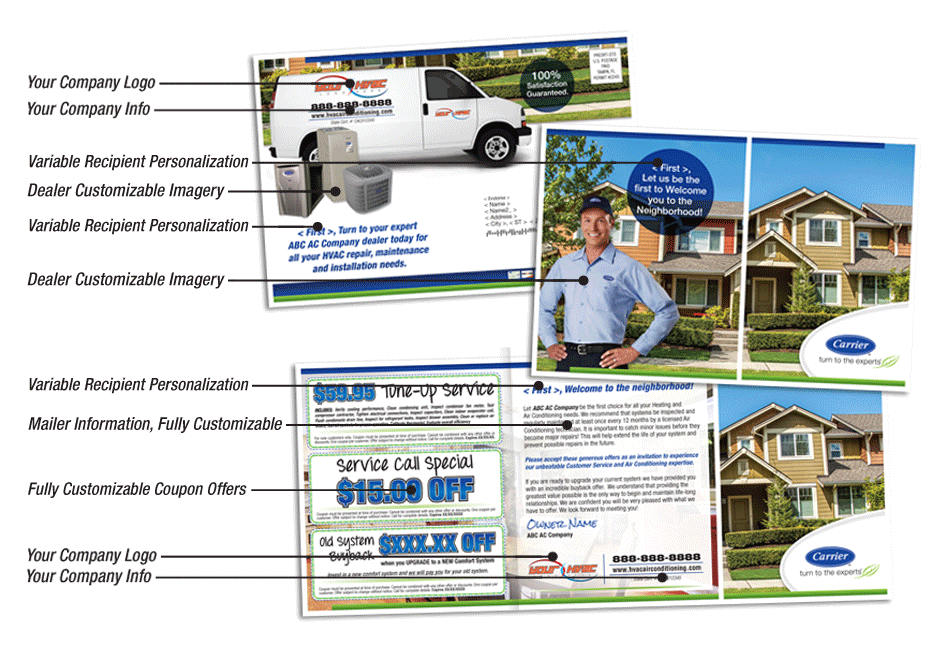 Or gives you a chance to compare the response to different images and messages to help fine tune your presentation over time.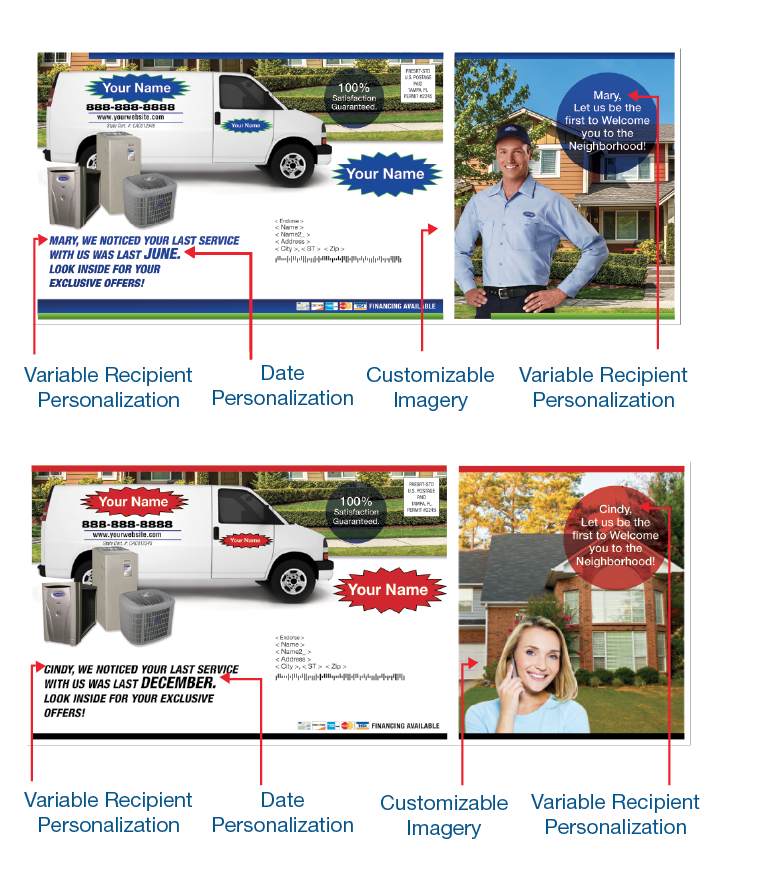 A/B Testing – mix it up a bit and try varying the look of your mail piece to see if you can improve results.
As the name implies, two versions (A and B) are compared, which are identical except for one variation that might affect a user's behavior. Version A might be the currently used version (control), while Version B is modified in some respect (treatment). For instance, try a different color or image on a portion of the direct mail you send to see if you get better results.
We Get Results! Call us to get started. 813-886-5597